So happy ya'll liked my little tongue-in-cheek
CrossFit Gift Guide!
Speaking of CrossFit, look what came in the mail today. Fancy, fancy. If only they made a pocket-sized version I could velcro to my forehead.
A reader asked
"What pair of shorts do you recommend from Lululemon that would be good for running and CrossFit type workouts?"
I love every pair of my
Run: Speed Shorts.
I feel like they're the Wunder Under's of the Lululemon shorts. They're just a great all-around short for running, jumping, lifting, squatting, spinning, etc. Read the reviews and check out the size guide. But, I'd start there and branch my way out.
Another reader asked,
"What movement is most challenging for you?"
I have to say, because of my ankle mobility issues,
pistols.
I have great balance, great flexibility, but very limited ankle joints, ligaments, capsules, etc. I've started propping my heel up on a plate as well as doing them in my lifting shoes, and it's helping. But, tons and tons of
mobility exercises
really are the secret, I hope, to one day unlock beautiful full range of motion pistols with my heel planted
firmly
on the ground. Too many years of dancing (being up on my toes) have totally f*cked me.
While I'm working on my pistol, there are other skills I am also working on that I suck a little less at, like bar muscle ups.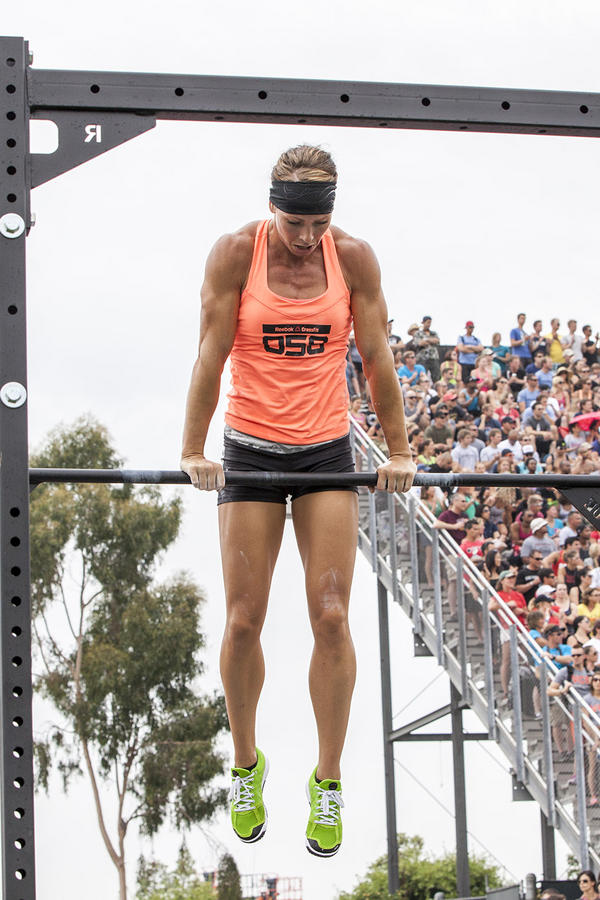 If only I looked THAT legit doing them. The first few attempts were a little more like this,
Geeze, Angie Pye still looks amazing.
After a few failed attempts trying to figure out that damn kip (they aren't kidding when they say the kip has to be huge and the drive really explosive) ... I got it! And unlike the time I got my first ring muscle up, I actually had folks there to witness! Much cooler. Bar muscle ups also don't hurt my elbow as brutally as regular muscle ups do, winning!
I also dead lifted what I thought was 201 pounds, 9 times yesterday. In fact, thanks to my awesome math skillz, it was 211. I plug that into the handy dandy 1RM calc, and what do I get? 270. That's a really big number, and I think a little unrealistic, but still, that gives me just the confidence I need to smash my next 1RM deadlift attempts.
Anyways, 211 is the most I've pulled since I seriously hurt my back (herniated a disc) this Spring. I was trying to pull 245, and whomp, there went the disc. So. Painful.
Another reader asked,
"Don't these big weights scare you a little?"
F*ck yes! I have no other words except those two. I think it was someone like Wendler that said the weight should
terrify
you. If it doesn't, you're not doing it right.
This is why a few people have success hitting new PR's when other people have loaded up the barbell for them and told them a different (and lighter) number, than what was on the bar. Lifting is a mental game.
And that's why I need these guys in my life, to make sure I don't take it all too seriously!
Love, love, love my job. :)
Have you ever injured yourself while running/working out?
What's your biggest mobility impingement?