Foodgasm, right? Yeah, my husband is a lucky, lucky man. I made him a pile of his own light, fluffy pancakes, doused in peanut butter and syrup, toasted walnuts and a side of fresh strawberries.
Yeah. About that. You're here because you want to know what I ate for breakfast. I promise, it was good, too.
You know you want summa dis! There is nothing that screams fall like
pumpkin
and nothing that says lazy sunday like a pile of
waffles.
I even went so far as to break down the calorie/nutrition profile for you, because I
know
I will be making these again, and I know you will want to make these. Again. And again.
Each waffle contains:
125 calories
Carbohydrates: 21 grams
Protein: 12 grams
Fiber: 3 grams
Less than 1 gram of fat and sugar
Pumpkin Protein Waffles
Makes 3 waffles
1 scoop of chocolate whey protein powder (like Optimum)
1/2 cup organic canned pumpkin
1/2 cup rolled oats
1/2 cup egg beaters or egg whites
Dash of cinnamon or pumpkin spice
Dash of salt
Dash of baking soda
Mix everything together in a blender. Spray your waffle iron with non-stick spray, like Pam. Set to medium-high heat. Fill 3/4 of the way full, close lid until light goes off or "Ready." Waffle comes out a beautiful, delicious orange color. Re-spray your waffle iron in between each waffle, or they will stick! (Because there is very little fat in the waffles.)
I topped mine with PB2, sugar-free maple syrup and a few sliced strawberries. Serve on a small saucer, and you'll be amazed just a HUGE and filling this breakfast seems!
If you haven't discovered PB2, what planet do you live on!? Get with the program and get this in your pantry! It's powdered peanut butter, and all you do is add water and stir, stir, stir - all the fat has been taken out of the peanuts, which really reduces the calories. A 2 tbsp serving is only 45 calories! Cross my fingers hope to die, stick a needle in my eye.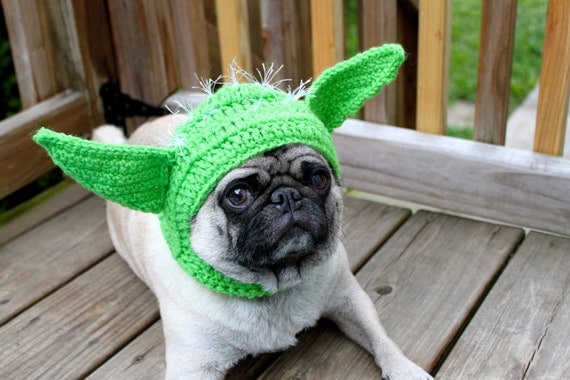 Speaking of sticking a needle in my eye ... Elliot just might try to do that if I put this thing on his head, but it's just too cute. Check them out
here
, and tell me they're not the most adorable things you've ever seen? I call Yoda!
To your health,
Courtney