Workout today: rest
Workout yesterday: 10k race & 40 minute spin class
I look like death because I felt like death.
Yesterday was such a blast :
)
DH and I ran the Bluebonnet 10k together on Fort Hood. We've been married for almost a year now (June 4th!) but this is the first time we've crossed the finish line together. He's an amazing athlete all-around -
I knew keeping up with him was going to be hard!
But, I knew that if I could do just that,
keep up with him,
I'd finish with an awesome time.
He slowed down near the finish line for me so that we could cross together, and we came in at 51 minutes, 47 seconds. I took first in the Women's 18-29 age category. It's a huge category, and there are some really great runners, so yeah, it's an honor. The woman who won overall ran it in 47 minutes and was pushing twins in a stroller though, so that doesn't deflate my age group win or the 1st place medal AT ALL.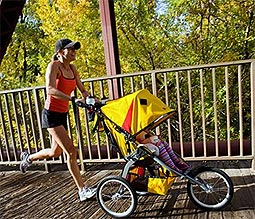 I think they come with little jet engines.
Looking at my last 10k:
2011 March 26 Spring Chicken 10k, Temple, TX. 1st in age division, 20-24, 8:44 min/miles, finishing time: 53:52
I keeeeeled that PR. Bang bang. I was averaging 8:30 m/m this time, and only 8:44's in March. I finished 2 minutes faster. And just running 6.2 miles at an 8:30 pace is incredible for me. I remember when I never thought I'd be able to run sub two-digit min/miles. If I ran a 9 something, I was happy.
Yeah, one day I dream of running an average 7 minute mile through a half-marathon, but I just have to celebrate how much I've grown as a runner and an athlete in the last year. :)
I grabbed a yogurt parfait and a glass of fresh-squeezed OJ from Einstein's Bagels before hitting up the spin class after the race.
I am careful about what I eat after a race and what I'd need to power me through a 40 minute spin class.
I have an app on my iPhone that lists calories and nutrients for various fast food restaurants, creatively called
Fast Food Calorie Counter
. I browsed Einstein Bagel Co's before deciding on what I'd eat. The OJ and the parfait had about the amount of calories I wanted to eat and protein to carb ratios.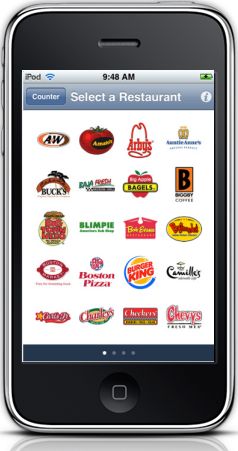 I also donated to the local Boy Scout troops on our way out of Einstein's and they gave me a free orange, which I ate after spin class.
Once we were home, I foam rolled, stretched some more, and took a hot, hot, hot shower. :) Hubs sat in the sauna while I was in my spin class, so he was already feeling like butter.
Eats for the rest of the day included:
A Green Monster (Ice + Almond Breeze + 1 scoop chocolate whey + 2 cups baby fresh spinach + 1/2 c unsweetened applesauce + 1/2 banana)
An everything bagel toasted with 1/2 mashed avocado
From-scratch healthy brownies (recipe coming soon!)
Tilapia fish sticks and green beans for dinner
You don't even want to know what delicious eats we had this morning, oh baby! I don't know what I love more, running or eating.
Cheers!