I am listening to Far East Movement right now
obsesssssssed
with
"Like a G6."
I've been talking with Charles. My good friend in Oregon,
running his first marathon with
another great friend Kelsie, tomorrow!
I have their bib numbers in hand,
and can't wait to follow them tomorrow!
The Portland Marathon has a real-time tracker. :)
It gets me so amped for my marathon coming up in November!
Yay, San Antonio Rock N Roll!
Do cockroaches and the lights going out sound like fun?
Prrooooobbbaly not, unless you're us.
Because then it means you're a cheap ass. :)
A few weeks ago, we had the power go out on us in the middle of a movie. Just a few moments later, the lights and power came back on and we finished out movie, so no bigs! They were still nice enough to hand us free tickets to our next movie though.
So, we used those free tickets tonight.
And, Life As We Know It
was an amaaazing movie!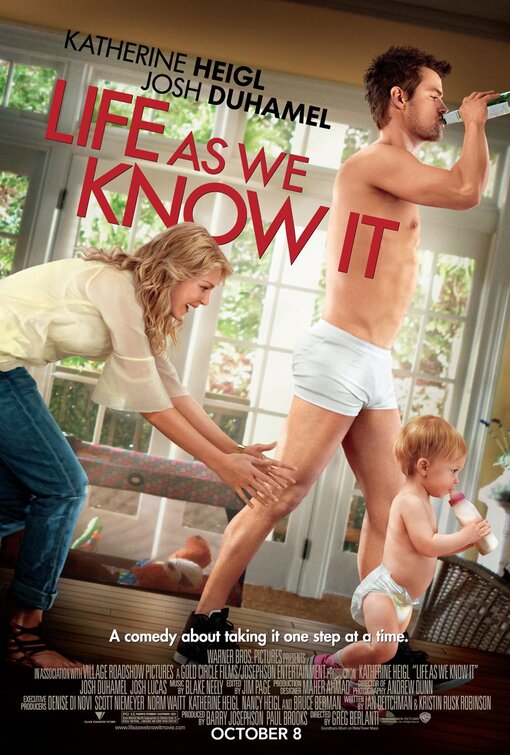 I can really relate to Katherine Heigl in this role. While in the kitchen of her pastry shop, he came in and asked her, "You don't use a recipe?" and she said, "No, this is the one time if my very controlled world were I don't follow anything." And this is exactly how I feel! I have never followed a recipe. I take them as general insight, and to share something I have made, I make guesstimates about the amount of ingredients that are in there or what I think I did while putting it together. Everything about her, I can connect to. :) Except the whole having a kid left to me thing.
Then, tonight, at Texas Land & Cattle,
after enjoying an amazing meal, our cheesecake is delivered to us, with a baby cockroach stuck to it. Not only was this any cheesecake, this was turtle cheesecake.
And, I'm sorry, this is just NOT freaking appetizing hanging out in your
cheesecake.
I was soooo looking forward to that damn cheesecake, too! Damn. Right as I was about to dive my fork into it, I see a baby cockroach, on it's back, feet wiggling in the air, stuck underneath a large chocolate chip.
Oh. my. god. NASTY.
Thank goodness, the manager didn't charge us for our entire meal, and he apologized profusely.
On the bright side ....
We saw a movie tonight and had dinner - for free!
Ahhh, we are so ghetto and so cheap.
And dammit, I still want me some cheesecake.
<3